Last price update at Perfume Emporium:
USD 33.99
Check the price today at Perfume Emporium »
There might be a sale!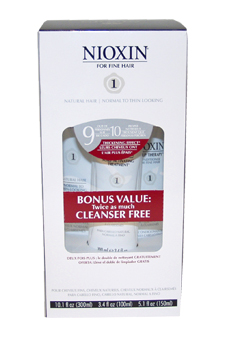 Information about

System 1 Thinning Hair Kit For Fine Natural Normal - Thin Looking Hair

:

Women's 3 Pc Kit 10.1oz Cleanser 5.1oz Scalp Therapy 3.4oz Scalp Activating Treatment.

This product is available to buy from

Perfume Emporium

Perfume Emporium - Take a look and see if they have your favourite perfume! Up to 70% off retail prices and reviews to help you choose a new scent. Offers on makeup, skincare and haircare too.

You might want to have a look around the Perfume Emporium website to see what other products they have. Click

here

to go to the Perfume Emporium homepage.
---
Buy System 1 Thinning Hair Kit For Fine Natural Normal - Thin Looking Hair from Perfume Emporium