Last price update at Perfume Emporium:
USD 21.99
Check the price today at Perfume Emporium »
There might be a sale!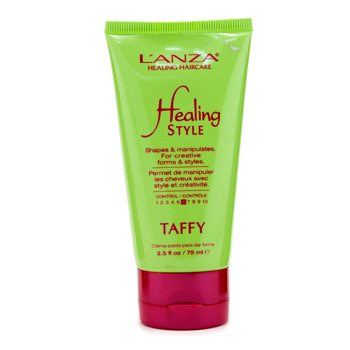 Information about

Healing Style Taffy

:

Women's 75ml/2.5oz . An ultimate hold styling glue Developed with Keratin Healing System that preserves hair color Contains rainforest botanicals triple UV protectors & thermal guard that keep hair healthy Helps create & manipulate hair into unique shapes & contours Features a pliable formula that allows for movement within style Provides detail & separation Perfect for all hair types

This product is available to buy from

Perfume Emporium

Perfume Emporium - Take a look and see if they have your favourite perfume! Up to 70% off retail prices and reviews to help you choose a new scent. Offers on makeup, skincare and haircare too.

You might want to have a look around the Perfume Emporium website to see what other products they have. Click

here

to go to the Perfume Emporium homepage.
---
Buy Healing Style Taffy from Perfume Emporium