Last price update at Bloomingdales:
£396.00
Check the price today at Bloomingdales »
There might be a sale!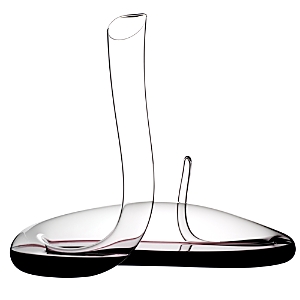 Information about

Riedel Mamba Decanter

:

The alluring Mamba is redolent of a sleek mamba snake. As the wine flows through every bend it is double-decanted, opening up upon entering the decanter, achieving what would take hours of decanting in a typical bowl-shaped carafe. Mirroring the snakes poised upright stance, its coiled base creates a series of air pockets which charge the wine as it moves towards the elegant upright neck upon pouring.

This product is available to buy from

Bloomingdales

Bloomingdales - Shop at Bloomingdale's for designer dresses, clothes, shoes, handbags, home furnishings and more.

You might want to have a look around the Bloomingdales website to see what other products they have. Click

here

to go to the Bloomingdales homepage.
---
Buy Riedel Mamba Decanter from Bloomingdales