Last price update at Perfume Emporium:
USD 35.99
Check the price today at Perfume Emporium »
There might be a sale!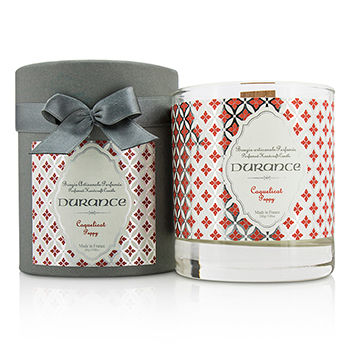 Information about

Perfumed Handcraft Candle - Poppy

:

Women's 280g/9.88oz . A luxuriously scented handcrafted candle Inspired by authentic tiles from noble Provencal homes Perfumes your house with a soft delicate fragrance Creates a warm elegant & calming ambience Average burning time: 50 hours Features a crackling wooden wick that brings additional charm & originality Packaged in a graceful glass container Caution: Burn on a heat resistant surface. Do not drop foreign matter or wick-trimmings into candle. Burn in open area away from drafts. Keep candle burning within sight. Keep out of reach of children & pets

This product is available to buy from

Perfume Emporium

Perfume Emporium - Take a look and see if they have your favourite perfume! Up to 70% off retail prices and reviews to help you choose a new scent. Offers on makeup, skincare and haircare too.

You might want to have a look around the Perfume Emporium website to see what other products they have. Click

here

to go to the Perfume Emporium homepage.
---
Buy Perfumed Handcraft Candle - Poppy from Perfume Emporium