Last price update at Bloomingdales:
£3394.28
Check the price today at Bloomingdales »
There might be a sale!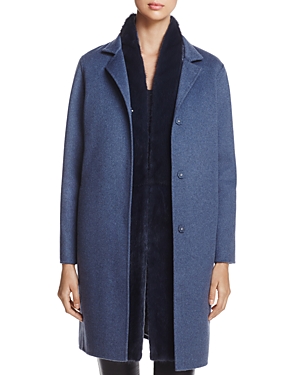 Information about

Maximilian Furs Wool & Cashmere Coat with Detachable Mink Fur Vest

:

This two-piece Maximilian Furs' look will see you through the cold season, combining a wool and cashmere overcoat with a detachable mink fur vest. Wear it layered together for a polished topper or detach the mink fur vest for a luxe layering piece.

This product is available to buy from

Bloomingdales

Bloomingdales - Shop at Bloomingdale's for designer dresses, clothes, shoes, handbags, home furnishings and more.

You might want to have a look around the Bloomingdales website to see what other products they have. Click

here

to go to the Bloomingdales homepage.
---
Buy Maximilian Furs Wool & Cashmere Coat with Detachable Mink Fur Vest from Bloomingdales