Last price update at John Smedley:
£175.00
Check the price today at John Smedley »
There might be a sale!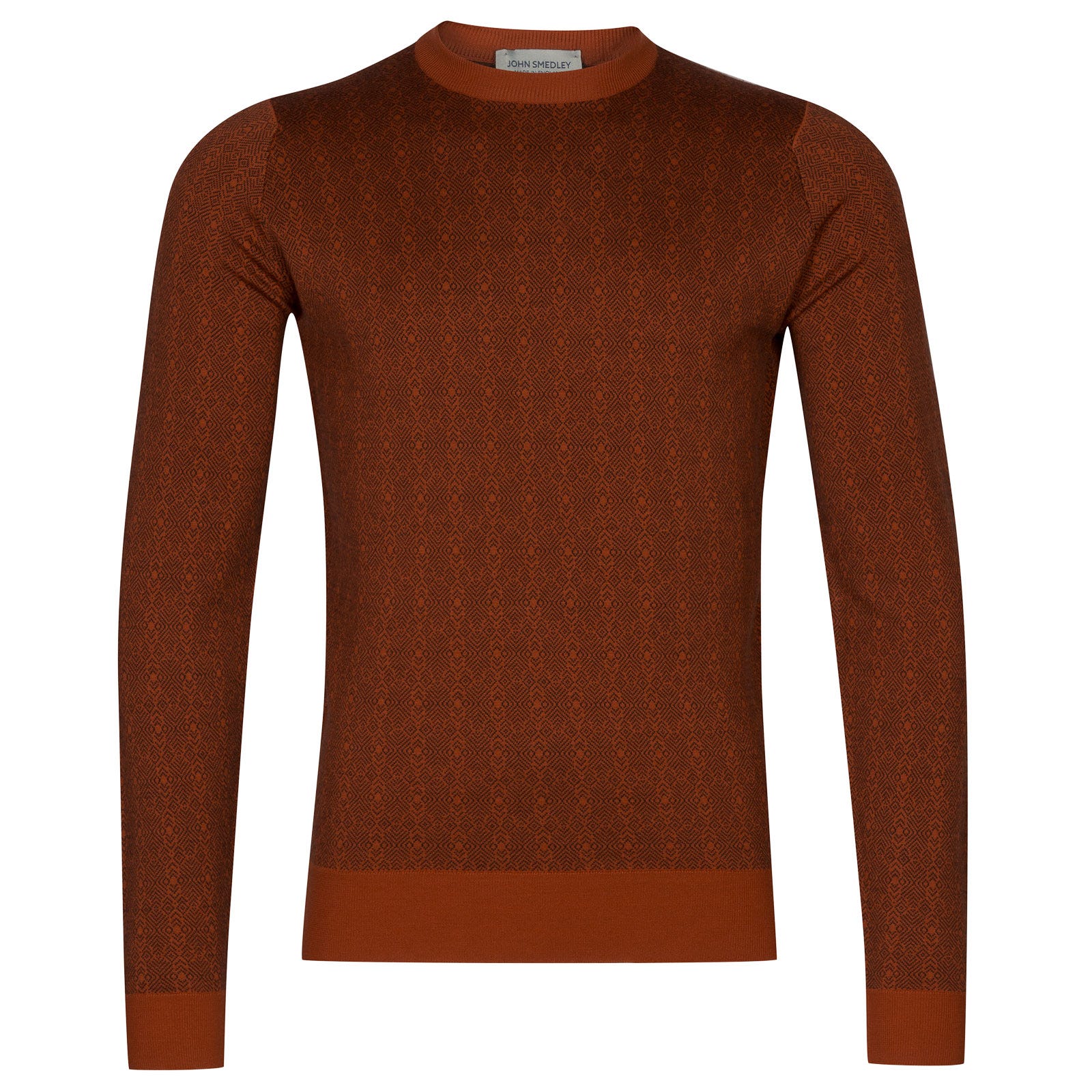 International Delivery Information at John Smedley:

For orders placed at our UK Store, we offer a simple delivery rates table. Our prices cover worldwide delivery, so no matter where you are sending, the delivery charges are as follows:

For orders under £150.00 the delivery charge is £5.00

For orders between £150.00 and £250.00 the delivery charge is £10.00

For orders over £250.00 the delivery is FREE

Information about

John Smedley rutland Merino Wool Pullover in Chestnut/Flare Orange-XXL

:

Rutland is the latest edition to John Smedley's crew neck collection, knitted in a versatile 30 gauge from 100% Extra fine Merino wool this contemporary style can be worn throughout the seasons - wear independently as a statement piece during the summer months and in the harsher climates partner with a collared shirt or alternatively wear with a blazer or jacket. The jacquard pattern gives Rutland its identity and provides the modern design that complements this classic crew neck perfectly. Henl

This product is available to buy from

John Smedley

John Smedley - ultra fine knits from natural materials.

You might want to have a look around the John Smedley website to see what other products they have. Click

here

to go to the John Smedley homepage.
---
Buy John Smedley rutland Merino Wool Pullover in Chestnut/Flare Orange-XXL from John Smedley