Last price update at John Smedley:
£215.00
Check the price today at John Smedley »
There might be a sale!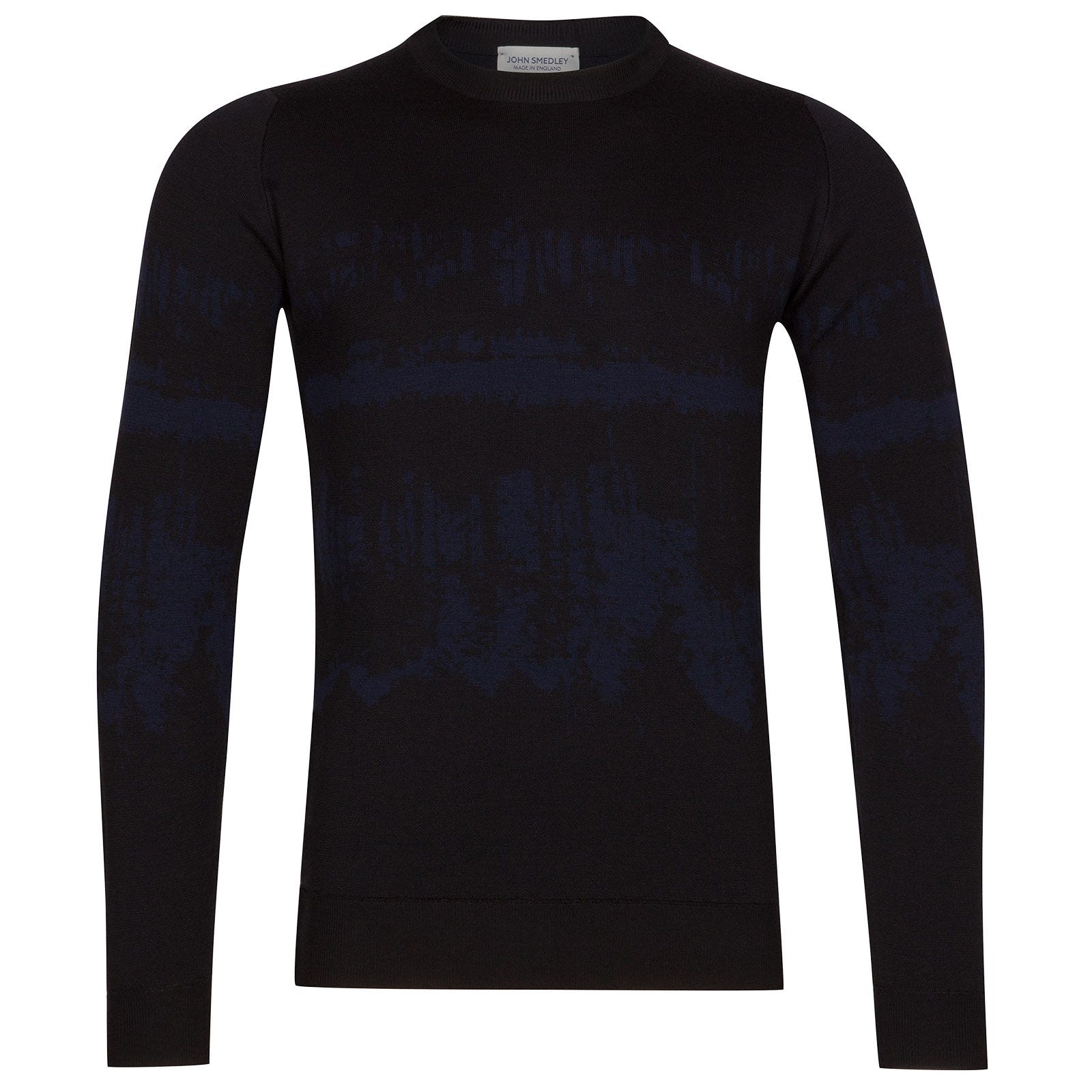 International Delivery Information at John Smedley:

For orders placed at our UK Store, we offer a simple delivery rates table. Our prices cover worldwide delivery, so no matter where you are sending, the delivery charges are as follows:

For orders under £150.00 the delivery charge is £5.00

For orders between £150.00 and £250.00 the delivery charge is £10.00

For orders over £250.00 the delivery is FREE

Information about

John Smedley girling Merino Wool Pullover in Black/Midnight-S

:

Girling forms a part of John Smedley's signature collection for AW17. The jacquard pattern that features all over the garment depicts trees and their reflections that shimmer across lakes - providing an insight in to the natural inspirations behind our collection. Wear this style with dark denim and a jacket for a contemporary off-duty silhouette. Pullover Pure Merino Crew Neck Standard FitSIZE & FIT - Menswear Model Wears Size Medium: Height: 6'1" Chest: 39"Waist: 31"

This product is available to buy from

John Smedley

John Smedley - ultra fine knits from natural materials.

You might want to have a look around the John Smedley website to see what other products they have. Click

here

to go to the John Smedley homepage.
---
Buy John Smedley girling Merino Wool Pullover in Black/Midnight-S from John Smedley