Last price update at John Smedley:
£180.00
Check the price today at John Smedley »
There might be a sale!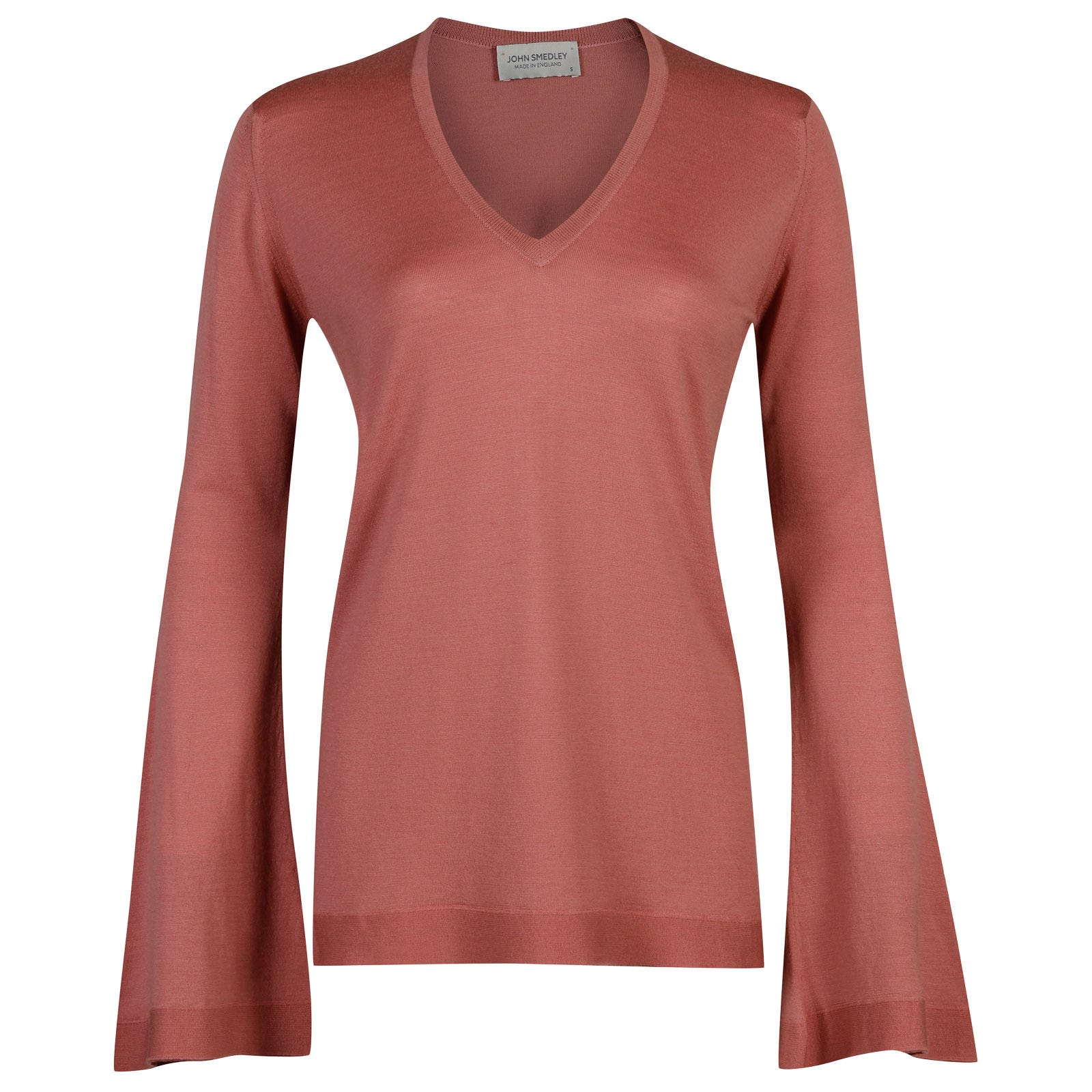 International Delivery Information at John Smedley:

For orders placed at our UK Store, we offer a simple delivery rates table. Our prices cover worldwide delivery, so no matter where you are sending, the delivery charges are as follows:

For orders under £150.00 the delivery charge is £5.00

For orders between £150.00 and £250.00 the delivery charge is £10.00

For orders over £250.00 the delivery is FREE

Information about

John Smedley bannerman Merino Wool Sweater in Stanton Pink-XL

:

Bannerman embodies our time-honoured craftsmanship with a contemporary touch. This extremely elegant V-Neck sweater features a flattering slim fit to the body and fashioned fluted sleeves with an elegant purl stitch to the cuff and hem. Made from 100% Merino wool and knitted in a lightweight gauge ensuring a beautiful drape to the flowing sleeves. This piece would work perfectly with our Moran skirt in a matching shade or equally with a pair of slim fit trousers for an extremely chic evening loo

This product is available to buy from

John Smedley

John Smedley - ultra fine knits from natural materials.

You might want to have a look around the John Smedley website to see what other products they have. Click

here

to go to the John Smedley homepage.
---
Buy John Smedley bannerman Merino Wool Sweater in Stanton Pink-XL from John Smedley