Last price update at Bloomingdales:
£30.17
Check the price today at Bloomingdales »
There might be a sale!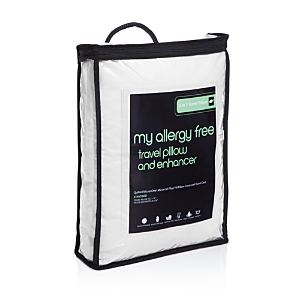 Information about

Bloomingdale's My Allergy Free Pillow Enhancer, Standard - 100% Exclusive

:

Exclusive to Bloomingdale's, these plush, allergy-free pillow enhancers double as comfy travel pillows. The chemical-free allergen barrier fabric blocks allergens for a comfortable night's sleep.

This product is available to buy from

Bloomingdales

Bloomingdales - Shop at Bloomingdale's for designer dresses, clothes, shoes, handbags, home furnishings and more.

You might want to have a look around the Bloomingdales website to see what other products they have. Click

here

to go to the Bloomingdales homepage.
---
Buy Bloomingdale's My Allergy Free Pillow Enhancer, Standard - 100% Exclusive from Bloomingdales